Login
Log in if you have an account
Dont have an account? Register
Products tagged with sustainable
Jungmaven
Meet the Encanto Long Sleeve. Super soft with a slightly textured finish, it's the perfect anytime layering piece all year round. Created as the long sleeve version of Jungmaven's bestselling Lorel Tee.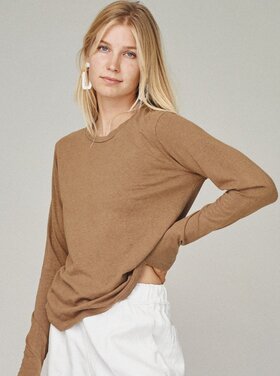 Jungmaven
Encanto Long Sleeve
Jungmaven
Mind blowing vibrations have been swimming out of the Silver Lake Hills of California for decades, and Jungmaven created a tee to channel them. Made from the finest blend of hemp and organic cotton, this tee captures the essence of the California dream.
Indaba
These quirky and playful festive animal ornaments are sustainably made from Buri, the most common palm found in the Philippines. Fun on the tree, they would also be sweet decorative accents in a child's room.